Hands up if you like wine!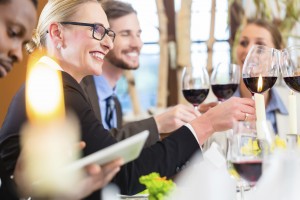 Suffolk Wine Academy are an independent organisation run by Martin Higginson who is WSET qualified and an Approved WSET Educator. We offer public & private wine tastings, our own wine education events, and corporate tastings in and around Suffolk. We are regular contributors to Bury & West Suffolk magazine writing about food & wine, and actively post about wine on the main social media sites. 
We believe that wine is something that should be enjoyed, and so our tastings and courses are based on three principles; 
tasting some great wines, learning something about wine as you taste, and most of all having fun! Our particular speciality is wines from Spain, and we are very proud to be official educators for Wines from Rioja and Sherry wines.
So if you love wine and want to know more, or if you are stuck in a rut about what to try next, then you'll love our unpretentious approach. Try one of our public courses or why not host your own tasting for friends or family in your own home? We guarantee that at our tastings you'll drink some great wine, perhaps even finding something you've never tasted before or a new favourite wine in the process, and we promise you'll leave knowing more about wine than you did before!

Life's too short to drink bad wine, so make your life better by coming along to one of our events!